I am so happy to report that my LED light bulbs came in and look awesome!!! If you missed my post on the new chandelier, I was having serious problems with the yellow/orange Edison style bulbs that came with it. Wrong color being put out and definitely not enough light. You can
check that post out here
. The new LED's put out a nice, clean, white light and are crazy bright. I even light the look of the globe bulbs better. Win, win!!
Here's some side by sides for reference if you run into the same issues I had. The 2700K (warm colored bulb) is the 30 watt incandescent Edison style bulbs that came with the chandelier. Most Edison style that you find are 2700K. The 5000K (cool colored bulb) are the 4.5 watt LED's in a globe shaped bulb. The shape obviously doesn't make a difference with color, just pointing out the difference. The color is incredibly more clean. The LED's we purchased are dimmable, so we may put them on a dimmer switch in the future. But just look at the difference.
When the electrician came out to swap out the light bulbs, he was also able to get up the new ceiling fan in the living room. I love it!!! It's updated, sleek, and doesn't have a boob light :D We were ok with going with a ceiling fan that doesn't have a light kit because the can lights in here put out more than enough light.
This sucker pushes out some air too. I'm a big fan. Hardy, har, har ;D And in non-light fixture news, you might have noticed I swapped out pillows for a change. Really like the feel those two indigo pillows bring in.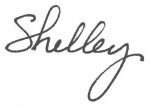 Save
Save